A Connected Learning Experience for Our Connected Age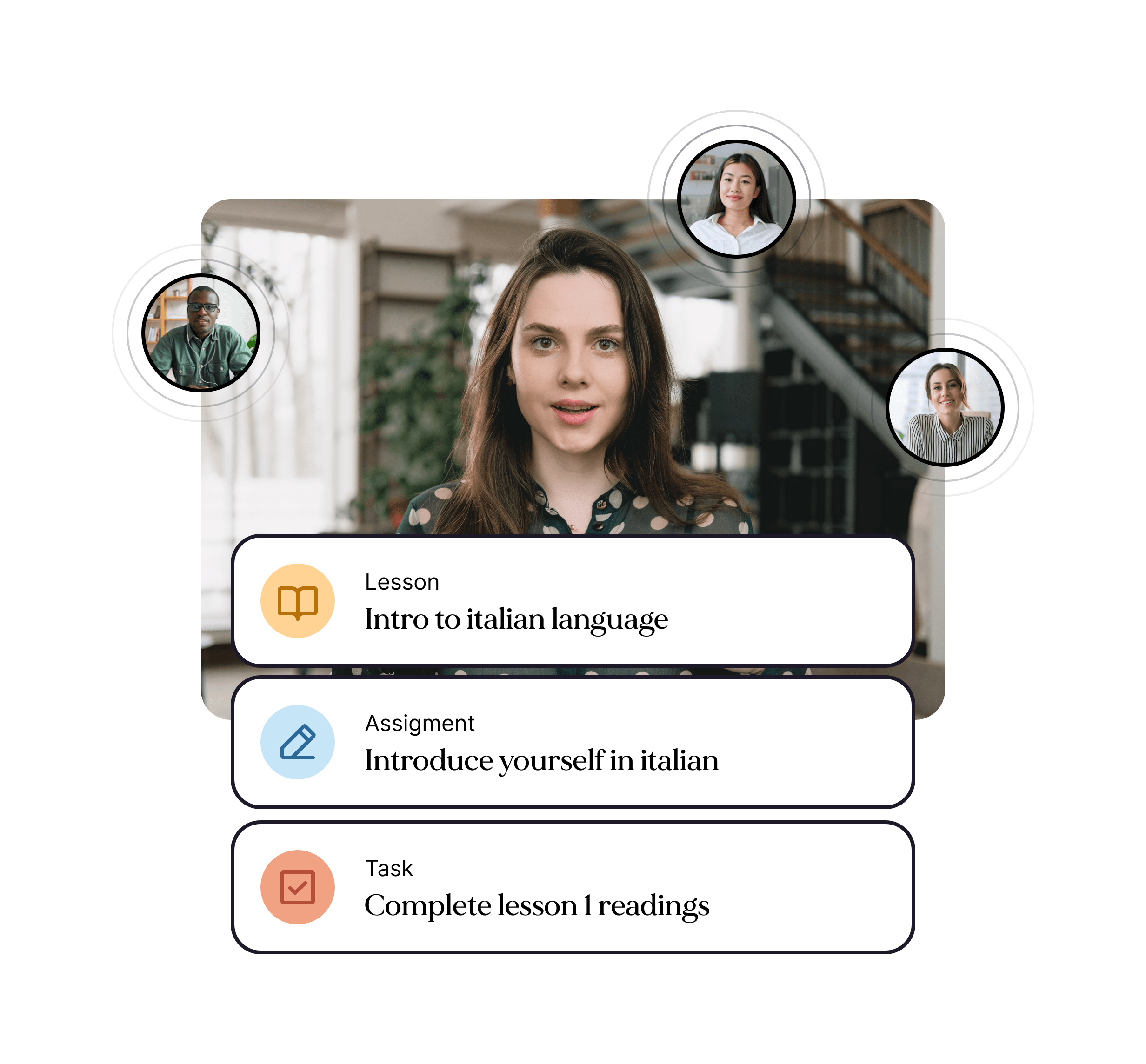 Live, Small-Group Italian Classes
Experience an interactive and immersive approach to learning Italian. With Giulia's uniquely crafted curriculums, learning materials, and dedicated online platform, you'll learn to speak Italian in no time.
Max 6 students per class
Custom courses content
Digital by default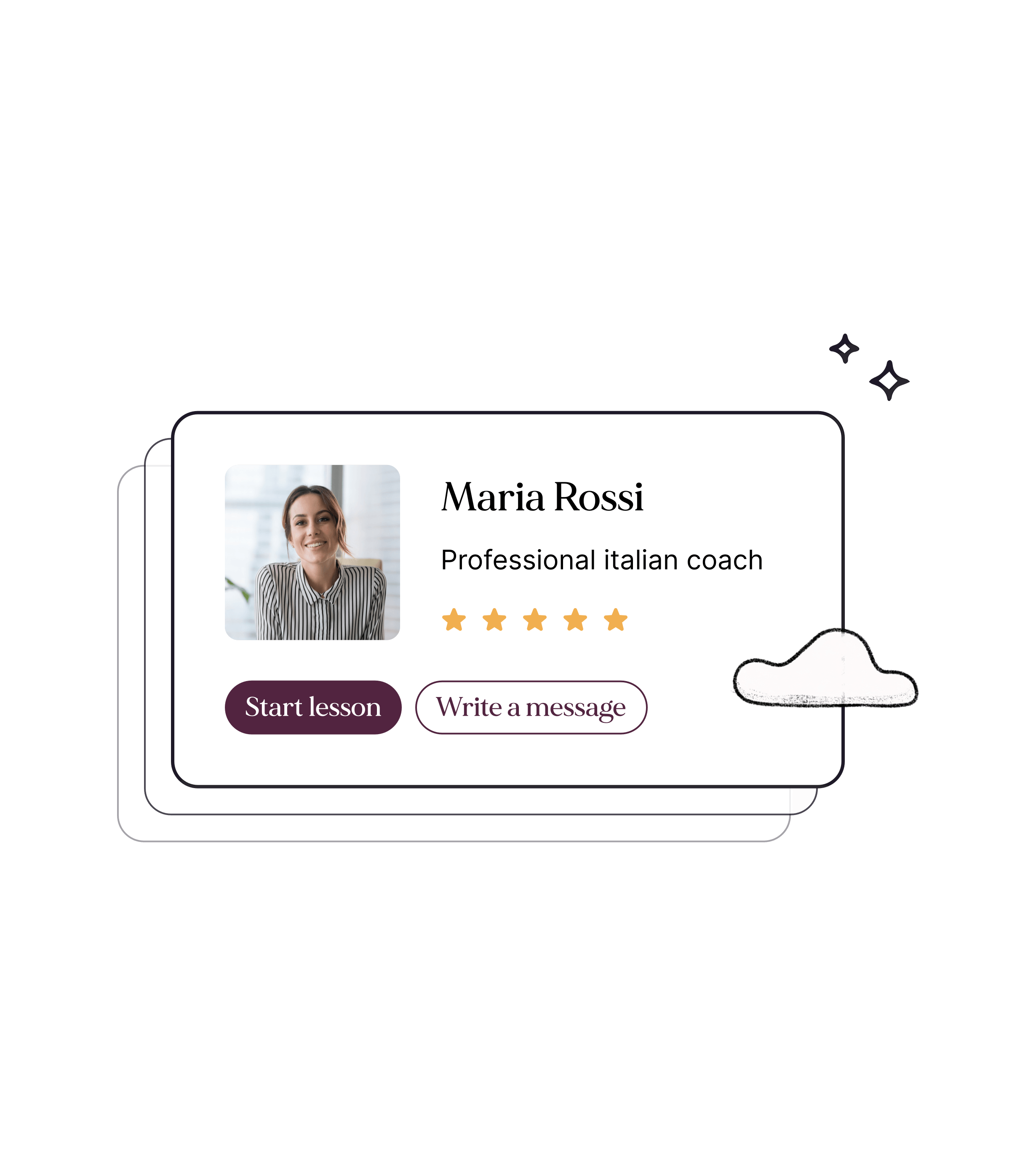 Learn Italian from Native Speakers
Our expert Italian teachers—all standout professionals hand-picked with care—will guide you on a knowledge journey through Italy's language and its beauties. Learn to speak Italian with absolute authenticity.
Courses Designed Around You
We've designed our Italian courses with your busy life in mind. With a balanced ~2 hrs/week time commitment and a wide choice of lesson times, you'll always find a class that works for you and make-up options available if you miss one.
Your First Step to Learn Italian
You'll take a learning programme tailored to accompany you from the first step of your journey to understanding and speaking Italian confidently. Upon graduating from each class, get rewarded with up to 20% off every next enrollment.
A Legacy of Excellence
Joining Giulia means embarking on a learning journey backed by Treccani, Italy's language and culture finest curator. For nearly a century, Treccani has guided Italians in their quest for knowledge with its renowned encyclopedia. Today, it continues to uphold its legacy by providing over 90 million people with access to Italy's rich language and culture through its digital platforms. At Giulia, we are committed to upholding Treccani's legacy of excellence by delivering an authentic and modern Italian language learning experience that meets its uncompromising standards.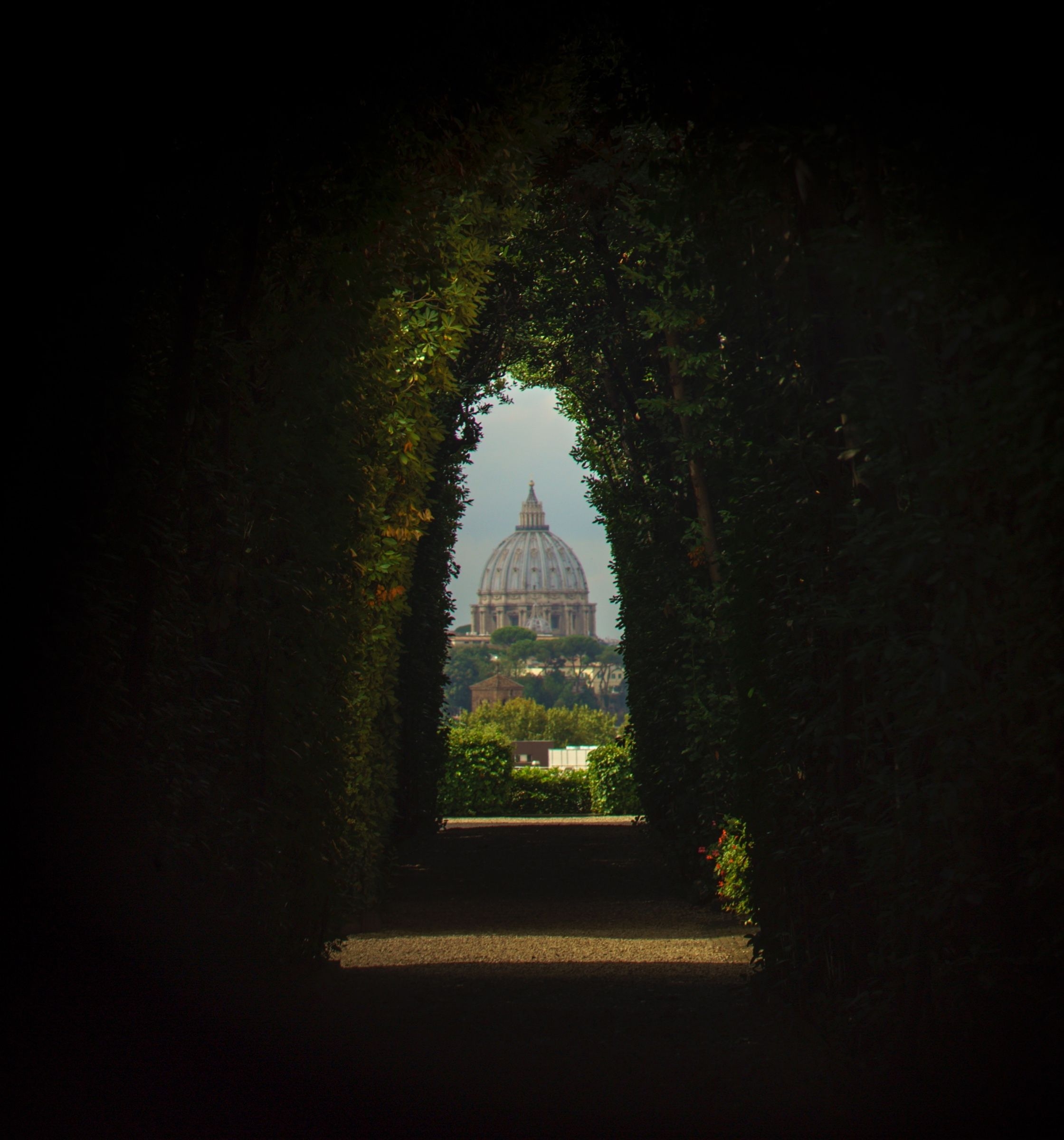 Frequently asked questions
What is Giulia?
What is Giulia's courses format?
What is the expected time commitment for each Italian course?
Who are the Italian teachers?
What do I need to join the live Italian lessons?
What learning materials will I need?